Known as a premier ski and snowboarding destination, Utah's awe-inspiring ski resorts are famous for "the best snow in the world" and attract visitors from all over the globe.


The
Wasatch Mountain region
offers optimal climate conditions to create perfect snowfall that is lighter and drier than in any part of the country. Known for its high quality of life, Utah boasts spectacular amenities, from lots of outdoor activities to fine dining, amid breathtaking landscapes.
To add to Utah's appeal, the Salt Lake International airport (just 25 minutes away from Park City) serves as a Western travel hub for major U.S. airlines and non-stop international flights. Whether you're a frequent flyer or anticipate welcoming friends and families throughout the year, Utah is a mecca for travelers.


Not only a premier destination for winter sports, including skiing and snowboarding, but Utah also boasts an arts scene that is just as impressive. It's home to the Sundance Film Festival, which is held in Park City annually and significantly boosts the Utah economy and attracts an elite crowd that flocks to enjoy the food, hospitality, arts and culture, and more.


A strong economy is another reason Utah is garnering so much attention in 2022. The U.S. Census Bureau's
latest estimates
report Utah's population increased from 2,763,885 in 2010 to 3,240,879 in 2020 — an increase of 17.6% and the largest in the country.
The Mayflower Mountain Resort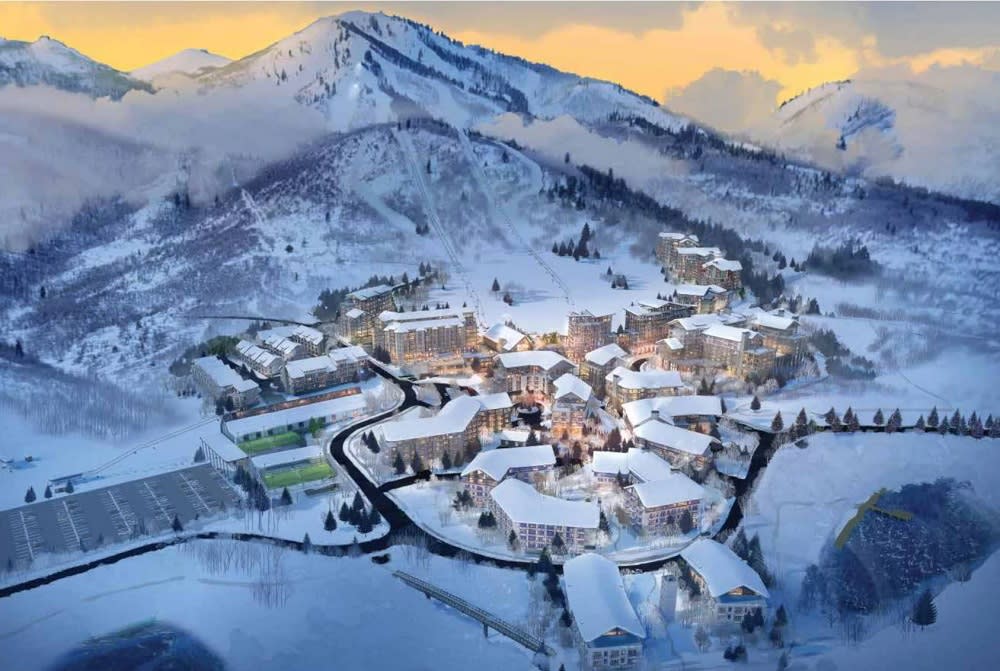 Photo courtesy of extellutah.com
Tucked into the mountainside of Wasatch County, Utah, you'll find the newest world-class alpine village, a development feat not seen since 1981. Brimming with excitement and opportunity, the Mayflower Mountain Resort will be the newest in North America, with The Village to include the largest MIDA Project Development along with ski infrastructure and 18+ chair lifts to serve as a gateway to experience the extensive and pristine terrain throughout the summer and winter months.


Overlooking the Jordanelle Reservoir, the spectacular landscape will transform the skiing industry and showcase the reimagined resort village concept of luxury and lifestyle-branded hotels and the more than 1,000 phenomenal private residences — from estate lots to luxury condominiums befitting a myriad of discerning lifestyles.


Adjacent to Deer Valley Resort, Utah's newest luxurious village will span 5,600 acres and include 3 million square feet of commercial and residential development. Through the collaborative endeavors of world-class architects and design professionals, the luxury resort will feature unparalleled grandeur, sophistication, and first-class amenities to create a truly singular experience for visitors and residents alike.
Making your way around the Village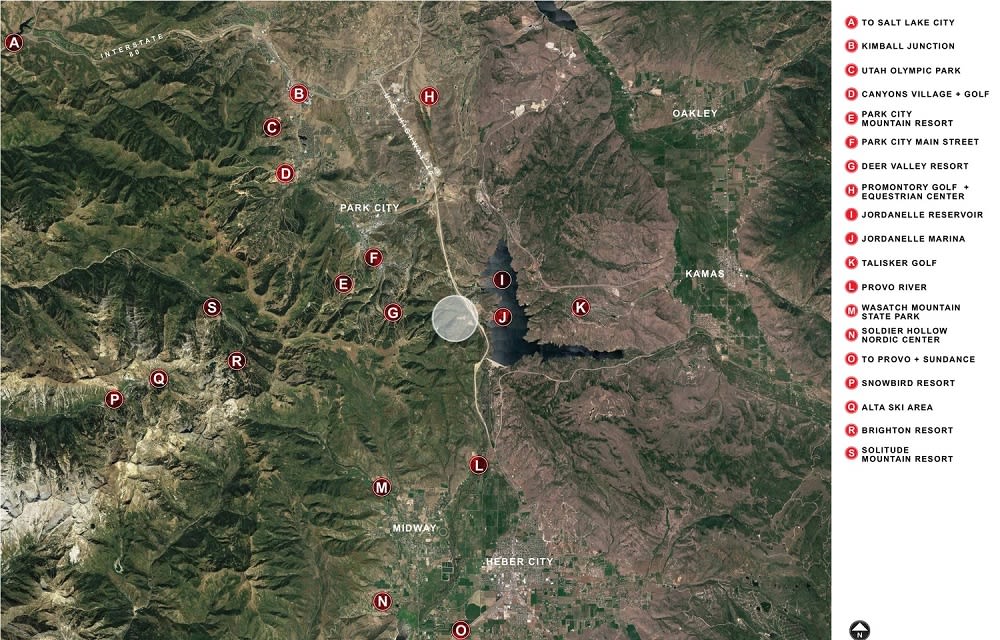 Photo courtesy of Extell Mayflower
A major aspect of the Mayflower development includes the construction of new access roads, called "portals," designed to connect Highway 40 to the ski resort. Underpasses beneath the highway, currently under construction through the Utah Department of Transportation (UDOT), will facilitate access to the highly anticipated alpine ski resort. UDOT anticipates connecting the portals to the resort frontage road as early as summer 2022.


Surrounding access points can be found by the charming neighboring communities surrounding Mayflower Mountain Resort. The highly anticipated destination is easily accessible - without one stoplight between the resort and the airport, it is location just past Kimball Junction and I-80, onto highway 40 and your arrival is welcomed with views of Jordanelle Reservoir and the Uinta Mountains.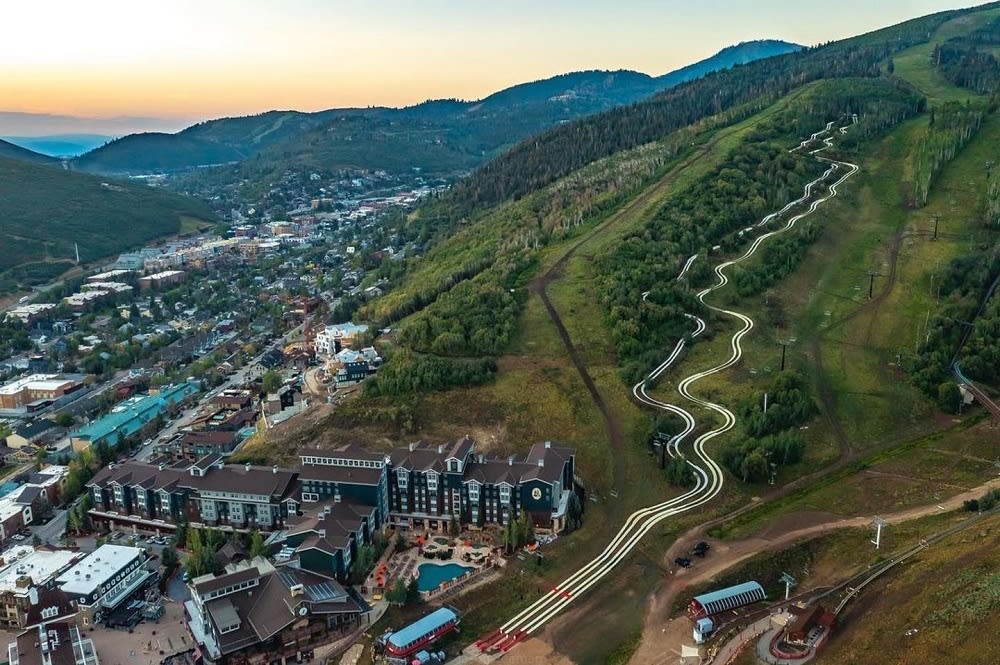 Photo Courtesy of Visit Park City
Life in Park City is equal parts charming and vibrant, and the community is recognized as one of the best small towns in America. Considered part of the Wasatch Back in Summit County, Utah, Park City is situated just 32 miles southeast of downtown Salt Lake City.


With proximity to big city living without compromising the virtues and exclusivity of a smaller community, Park City is an ideal destination and a hub for arts, dining and culture.
Midway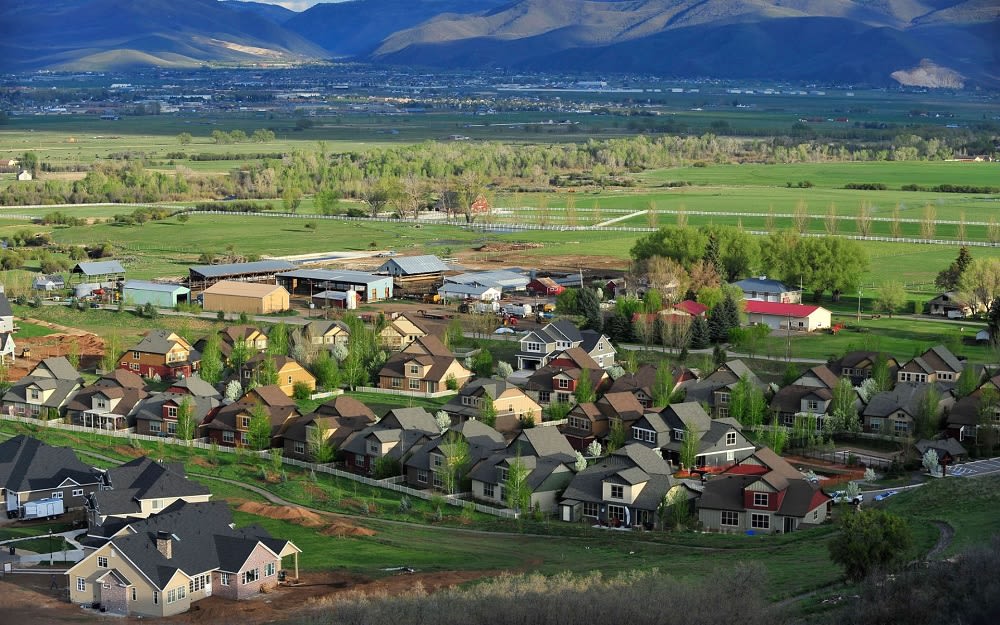 Photo Courtesy of Communie
Located in the Heber Valley, 3 miles west of Heber City and 28 miles southeast of Salt Lake City, you'll find stunning views and a relaxed way of life. Family-friendly amenities and a close-knit community make Midway an ideal locale to call home.


Situated in the northwestern sector of Wasatch County, Utah, Midway lies on the opposite side of the Wasatch Mountains. A quaint and quiet community, Midway offers the best of small-town living with charming shops and cafes dotted throughout.
Heber City has quickly grown to become one of the fastest-growing small towns in the U.S. and is
ranked No. 1
for growth for "micropolitan areas", or towns with populations between 10,000 and 50,000.
Offering incredible opportunities for snowboarding, snowmobiling, and skiing in winter, especially on its cross country and downhill slopes, Heber City is a destination unlike any other. A welcoming and inviting community, Heber City offers the elegance and sophistication of true resort living with enviable views at every turn.

Known as the Gateway to the Uintas, the City of Kamas is found just 18 miles east of Park City and 45 miles southeast of Salt Lake City. Located in a valley surrounded by the Uinta Mountains and Wilderness Area, Kamas is a haven for hunting, hiking, horseback riding, and a multitude of exciting recreational activities for all to enjoy.


Flanked by the Wasatch Mountains to the west, the Provo River to the south, and the Weber River to the north, Kamas offers majestic and bucolic views. Remote and with a natural beauty without comparison, Kamas has a family-friendly atmosphere, making it a highly desirable locale to live in.

A region characterized by luxury amid the mountains, Oakley offers privacy and exclusivity and is located in an area of the Wasatch Back known as Kamas Valley. A small, tight-knit community, Oakley offers a quiet and relaxed pace of life where nature's beauty can be found in abundance.


Proximity to Salt Lake City (less than an hour's drive) makes Oakley a coveted location for those looking to enjoy the best of small-town life and easy access to the conveniences of the big city.


Looking to learn more about luxury homes for sale in Park City and its surrounding communities? Contact
Liza Story
at 435-901-1280 or email
liza@lizastory.com
.

*Header photo Courtesy of Forbes