Park City real estate is primarily known for one thing: skiing. As the home of the 2002 Winter Olympics and some of the best ski resorts in the country, it's understandable that people focus on this aspect of Park City. However, if you're looking at Park City homes for sale or considering moving to the beautiful state of Utah, there are many options for fun and adventure all year round. These are the eight best ways to get outside in Park City, no matter the weather.
The best spring and summer-only activities
Hiking

Many people look for Park City homes for sale because they love the outdoors, and hiking is the best way to get out to enjoy nature.
Mountainside Zipline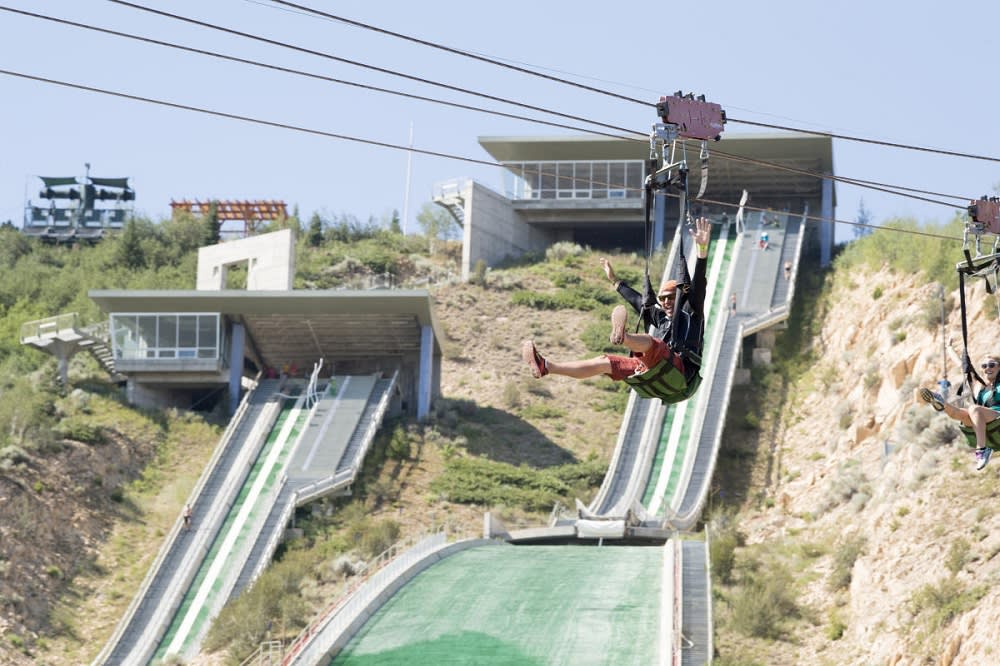 Photo courtesy of Park City

Have you ever wanted to feel like you're flying? A zipline could be the exciting summer activity you've been looking for. Park City homes for sale have fast and easy access to several zipline opportunities.
Flying Eagle Zipline
at Park City Mountain Resort will take you a staggering 110 feet above ski trails at a speed of 45 miles per hour. If you are looking for the most beautiful, then check out
Utah Olympic Park Zip Tour
. This zipline goes just 40 miles per hour and is over 160 feet in the air, showcases some of the Park City's most beautiful vistas. This is only available during the summer, so make sure to add it to your summer adventure list.
Zipline Utah
is home to the longest zipline course in the country; at 3,900 feet long, it takes you entirely over
Rainbow Bay
. This zipline is farther away from most Park City homes for sale, but it's well worth the drive to Deer Creek Reservoir, just 10 minutes past Heber City.
Summer Tubing

Park City homes for sale are close to the Provo River and the Weber River, two excellent destinations for summer water tubing adventures. Tubing is a fun experience for couples, families, or groups. Sit back, relax, and let the water guide you over Class I and Class II rapids, alongside soaring rock canyons walls. Make sure to wear sunscreen, it's a fun day in the sun!
White water rafting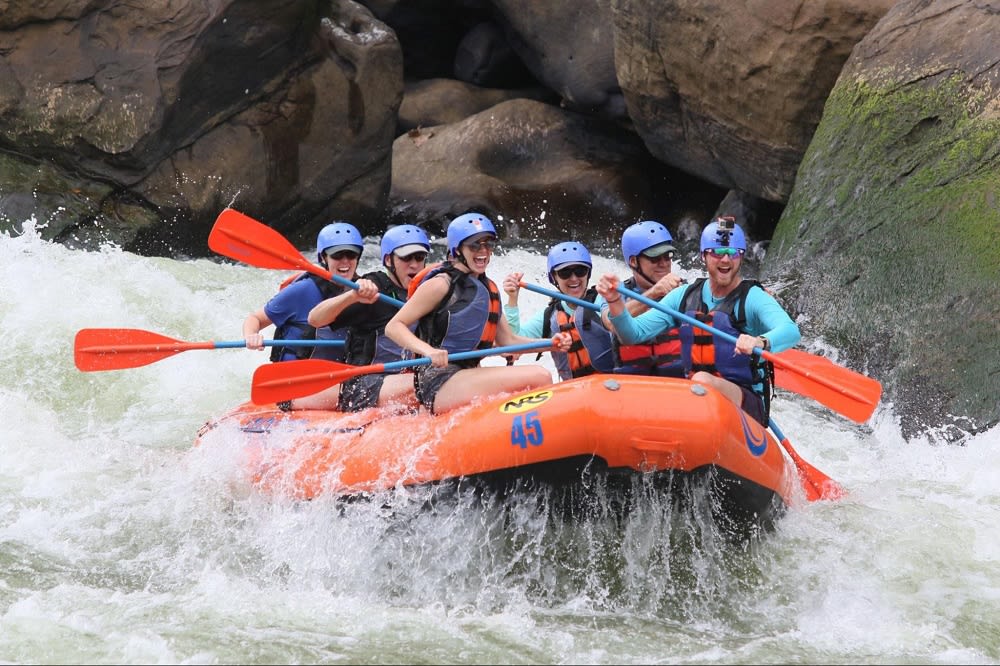 If tubing seems a little too calm for you, then try white water rafting instead! Both rivers mentioned above, Provo and Weber, have several suitable areas for shorter day trips or longer overnight kayaking or rafting trips.

For the most part, there's no age limit. Residents of Park City real estate can easily find a trip or group for their skill level, so even if you have tweens who want to get in on the action, there are plenty of options. The canyons have beautiful scenery and interesting mountain geological formations with Class I, Class II and sometimes Class III rapids during peak runoff.
The best fall and winter-only activities
Bobsled like an Olympian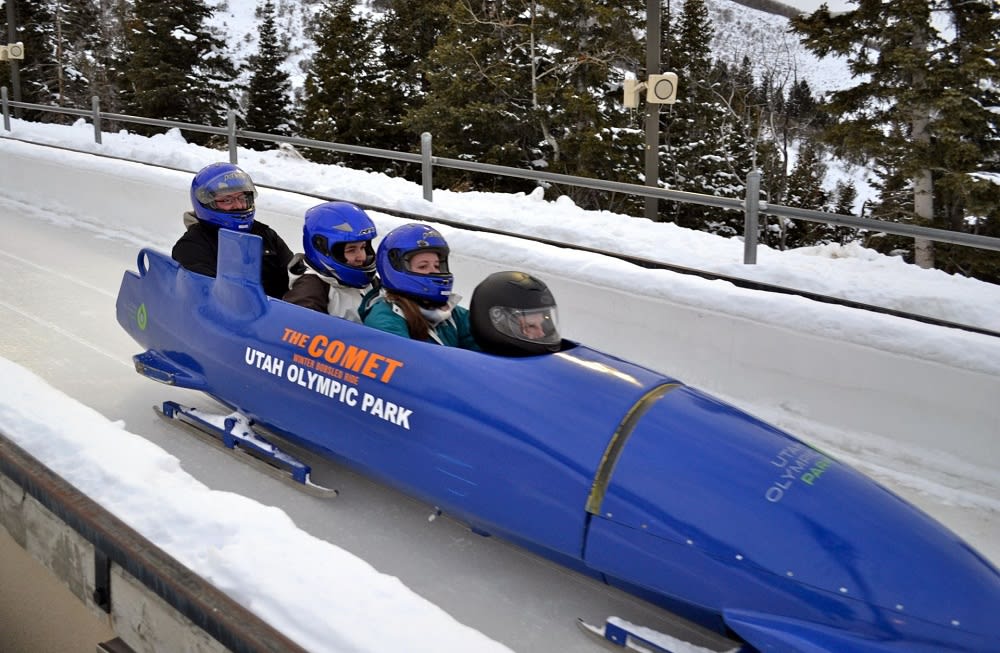 Photo Courtesy of Comet Bobsled
The great thing about being so close to the mountains of Utah is that most Park City real estate is just minutes from
Comet Bobsled
at the Utah Olympic Park. This track held the 2002 Winter Olympics, so it's a professional course. Bobsled professionals accompany you, and you learn a lot about what it takes to be an Olympic-level athlete.
Comet Bobsled also has
a summer program
that is less intense and more suitable for the family.
Skiing and snowboarding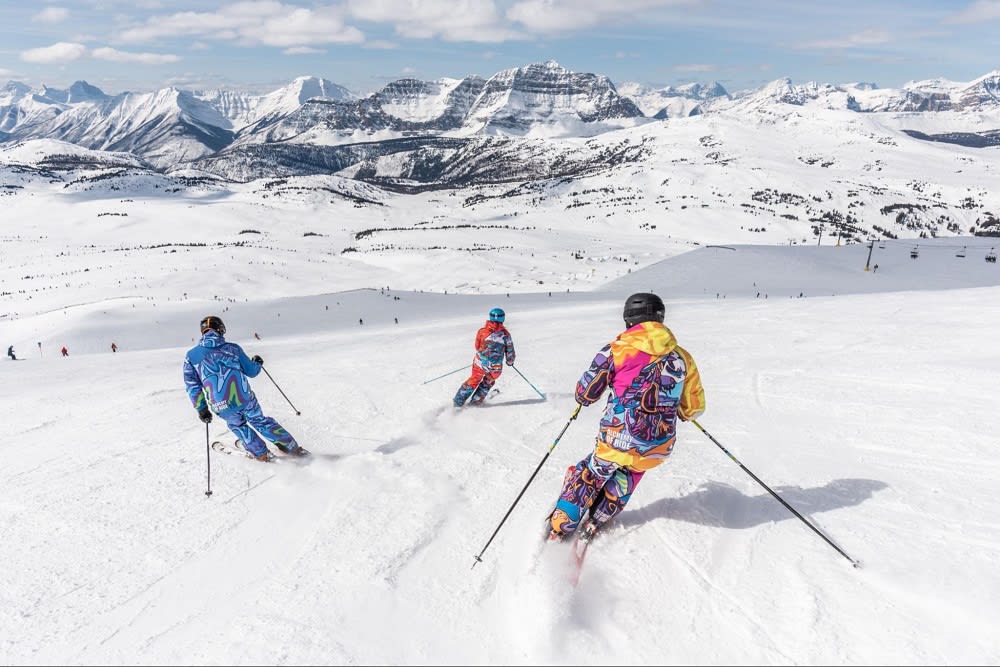 This is where Park City truly shines. Many people flock to Utah for the skiing season, which doesn't disappoint. There are two primary resorts accessible to those looking at Park City homes for sale —
Park City Mountain
, the largest ski resort in the country, and
Deer Valley Resort
, which was voted the
best ski resort in all of North America
in 2021 by Conde Nast Traveler.

Whether you're an experienced skier who wants to hit the same route as the 2002 Winter Olympics or new to the trails and want to learn the basics, you will have a great time on the slopes.
The best year-round activities
Hot air balloon rides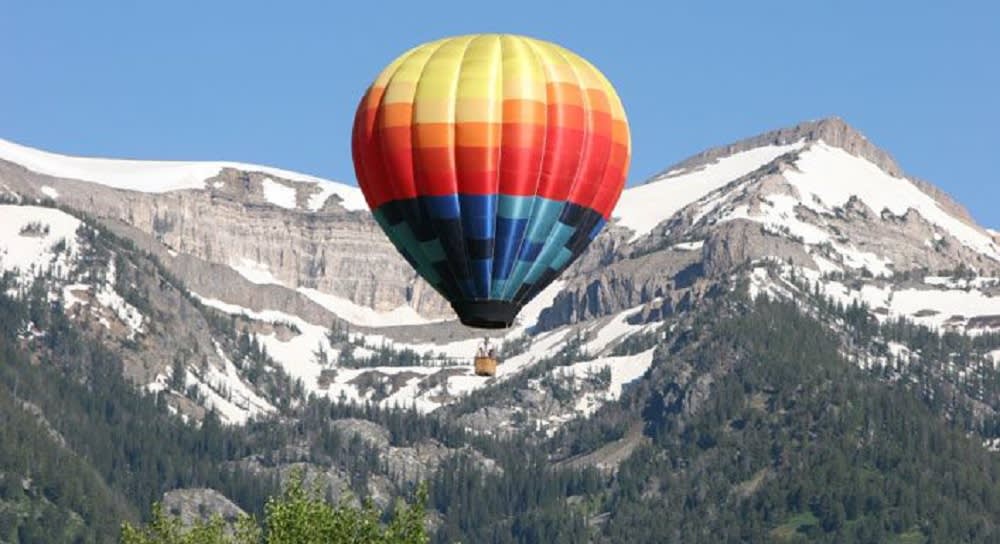 Photo Courtesy of Pinterest

Are you new to Park City real estate after living in a neighborhood or city that was overbuilt? Experience the incredible joy of hot air ballooning, truly a bucket list-worthy excursion.

You can get a birds-eye view of the best Park City real estate, see the incredible mountains, and experience Utah in a new and unique way. If you're looking for Park City homes for sale, a unique way to look at potential neighborhoods is in a hot air balloon! And, if you think this is a summer-only event, you'd be wrong. During winter, you get the snow-covered mountains and incredible, open vistas.
Walk Historic Main Street and enjoy the shopping

Walking from shop to shop on Historic Main Street is a beautiful way to spend time outside in Park City. You'll have fun getting your steps in while enjoying shopping, art, and cuisine. Park City real estate is more than just skiing — though if you're looking at Park City homes for sale, you probably know that. The Historic Main Street area is rich with personality and full of fun shops and art galleries.
Let's Carve Stone
is an excellent stop for creative kids and adults to experience stone sculpting first-hand.
Paint Fusion
and
The Paint Mixer
are both hands-on painting experiences, though Paint Mixer is more appropriate for a sip-and-paint date night. There are numerous art galleries and small restaurants to stop in and enjoy while you take a leisurely walk downtown.
Looking to move into Park City homes for sale?
If you're considering calling Park City home, reach out to
Liza Story
. Liza specializes in luxury Park City homes for sale and is often called a "Park City ambassador." She grew up in the area and knows there is more to this gorgeous Utah town than just hitting the slopes. She can find you the home of your dreams
and
recommend where to go to dinner to celebrate.